The look of a quilt is really something special.  There is nothing quite like it.  Like many of you, I do not consider myself someone who will ever be able to make a quilt…that is, until I saw this.
What if you could get the craftsmanship look of a quilt but never pick up a needle and thread?  And not only that, with these instructions you will create something totally practical that you can use every day!
Check out this "Quilt" Bulletin Board: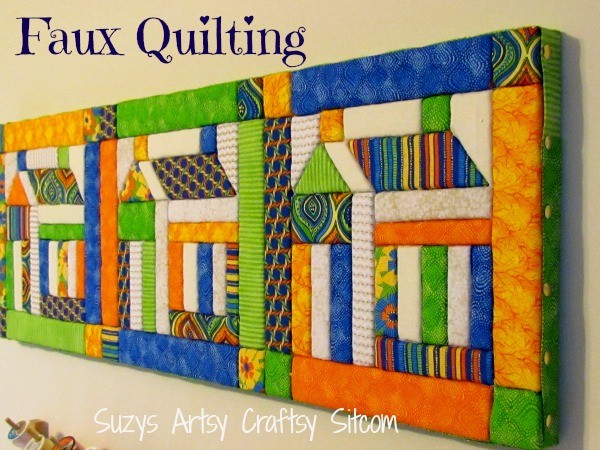 source
This project has so much wonderful character and when it is filled with your own pictures and notes, it will only become more personal and homey.
Learn how to make this awesome project her at suzyssitcom.  What a wonderful site with so much to see, learn and do.
Do you have a quilt "hack" for the non-sewing people of the world?