Supplies:
lace fabric
cornstarch
paint brush
scissors
Directions:
Cut the lace into rectangles the size of the window panes.
Mix 2 tablespoons of cornstarch with an equal amount of water.
Paint the mixture on the window.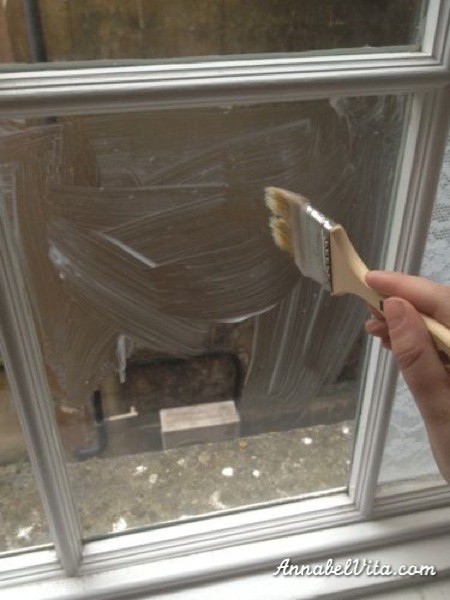 4. Press the lace down on the cornstarch mixture and paint another layer on top smoothing out the fabric.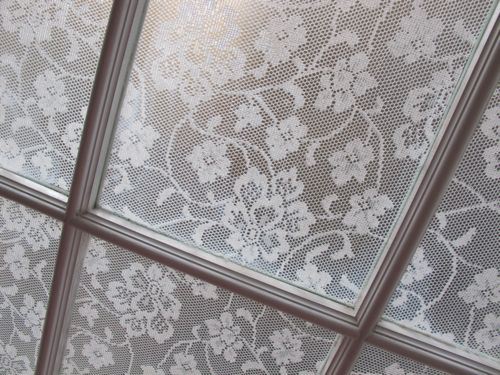 5. Let it dry.
Beautiful!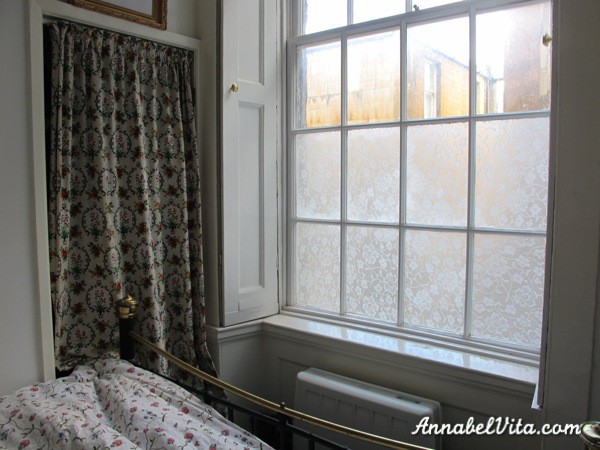 I am wondering if one could find some very sheer plaid fabric that would work well for a boys room?  Even a solid color that wasn't lace but sort of a cool mesh could work perfect to make this work for a dude.
Any ideas of how you might do YOUR version of this?  Please share them with us!
Thank you to annabelvita for this fantastic tutorial and great pics!