A Dutch-door has always seemed to me to be something so cool but for some reason, I never thought that it would be something I'd ever have.  Just always felt like these unique Dutch-doors were for someone else's house.
But with this great tutorial from home jelly, we can all make our own gorgeous and functional Dutch-doors for half the cost of buying one new.
Check it out: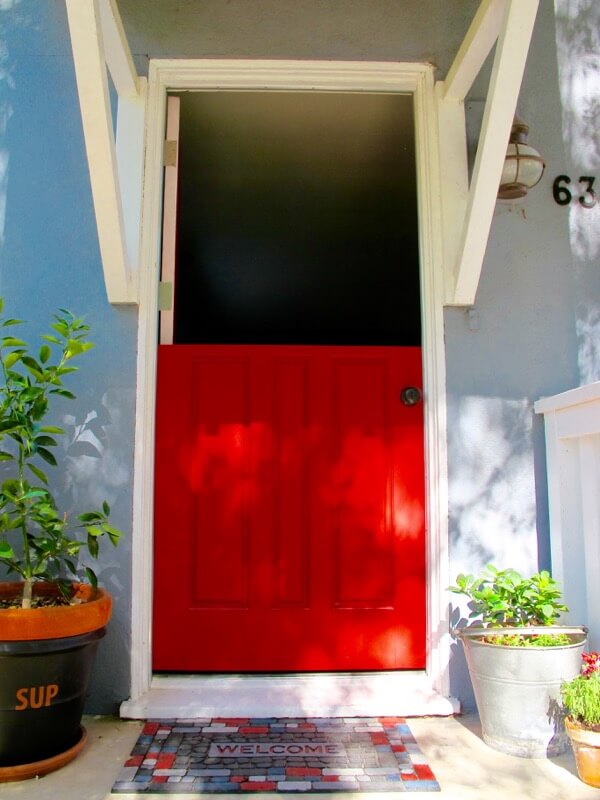 So many benefits to this cool door!  Read about them here.
Be sure to read the tutorial before you go chopping your front door in half!
Have you ever modified a door in some way that really paid off?