My favorite toys for kids have always been the ones made by Melissa and Doug.  I adore the old-fashioned quality of them, the way they feel handed-down from he moment you open the box.
As wonderful as they are, they can be on the pricey side and this DIY has gone one better by giving you the same wonderful effect without the cost.
Check out what you can make all on your own!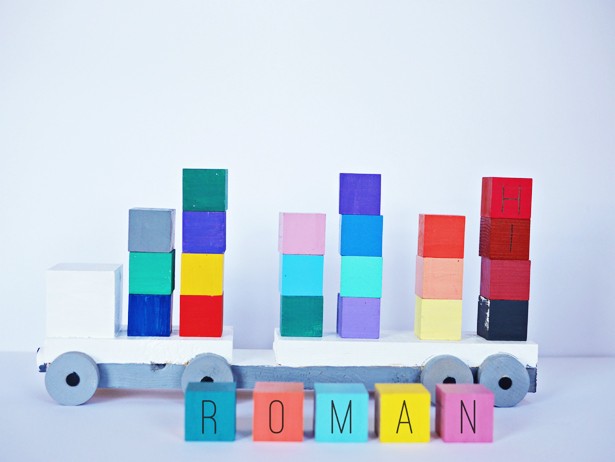 When these blocks get handed down, they will be the most coveted in the family.
Get all the deets how to make this for your favorite peanut at sugarandcloth.
What is the best hand-me-down toy in your family?