What kid doesn't go nuts for balloon animals?  Well, nowadays, it's not just animals, it's lightsabers, crowns and so many other cool ideas.  The best one I ever saw was a giant hat that was shaped like a birthday cake with candles.  I have NO idea how the clown made this thing but it was EPIC and the birthday boy was on top of the world with this thing on his head.
Here is a really fun way to get ballon animals as a permanent fixture in your kid's life.  Make them with fabric and stuffing: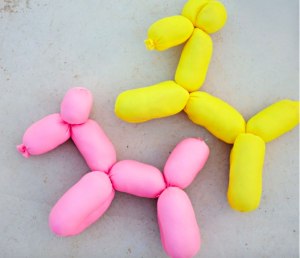 And for the holidays, make a mini version that hangs from the tree!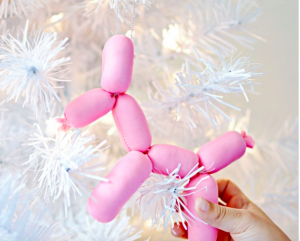 All the deets on how to make these can be found on littleinspiration.
What's the most impressive balloon animal you have ever seen?