We are making a customized Lego clock! The coolest clock ever, in fact.
Materials:
(According to ournerdhome.com)
Clock kit (we got ours at Joann with a half-off coupon)
LEGO pieces – whatever you want
Spray paint
Drill (or a safety knife)
Directions:
1. Drill a hole in the very center of the lego plate.  Make sure the hole is the correct size for the bolt in your clock kit.
2. Spray paint the plate any color you like. (Try to make sure it's a contrasting color to the hands on the clock or you will have to paint those, too.)
3. Assemble the clock.
4. Attach the lego pieces you have chosen for the numbers.
That's it!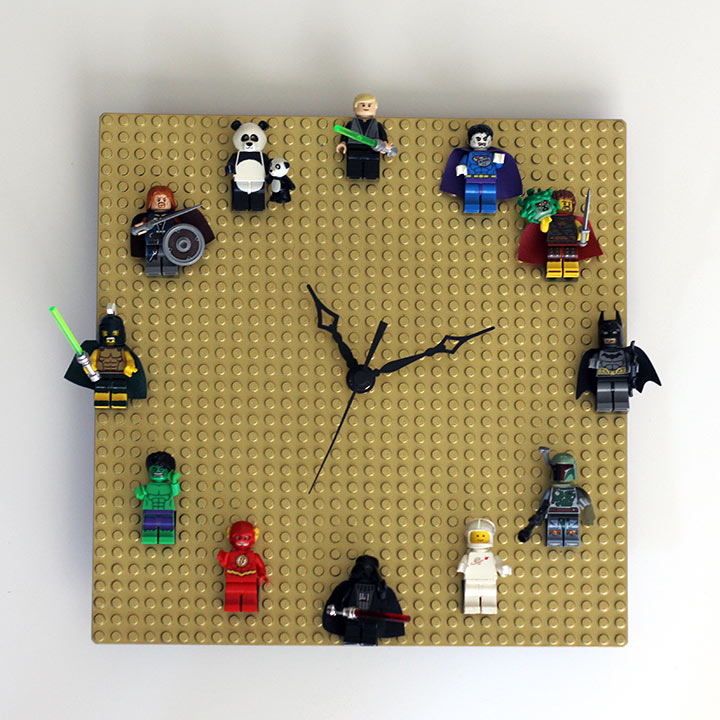 I personally don't think Darth Vadar would be happy to know he is not in the 12:00 spot but that's just me.
Thank you to ournerdhome for this awesome tutorial and great pics!  See their site for more.