Nothing makes a house more like a home than a nice fire burning.  (Well, not one that is out of control but you know what I mean!)
I personally do not have a fireplace so anything that resembles one or can create a similar effect is amazing to me.
Check out this super-cool flameless fire-pit from the freepeople blog: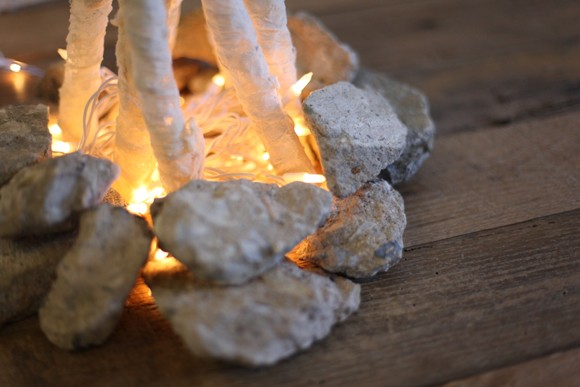 Get all the DIY instructions for this on their site!  This would so fun to have as a centerpiece for a cozy dinner.