Got friends coming over?  Or maybe you're just in the mood to make something special for the family?  This is the perfect recipe.  Next time you are at the store, pick up some packaged puff pastry and a big fat chocolate bar.  (Dark or milk, whatever your pleasure.)
Here's how you do it:
Unwrap your puff pastry and unroll it.  Place your chocolate bar a few inches from the side and cut of any excess from the other side so that there are a few inches on each side: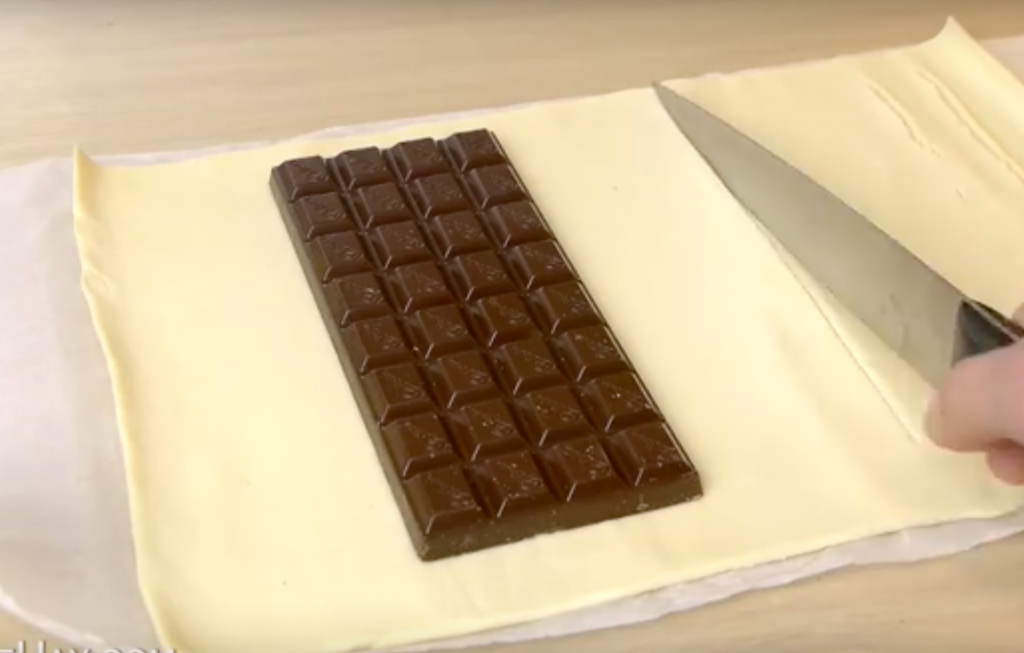 CHECK OUT THIS GIANT CHOCOLATE CHIP SKILLET COOKIE THAT HAS A SURPRISE INSIDE NO ONE WILL WANT TO MISS!
Next, cut the puff pastry into diagonal strips on each side and also cut slits on the top and bottom where the bar's corners are. Remove the top and bottom triangular pieces: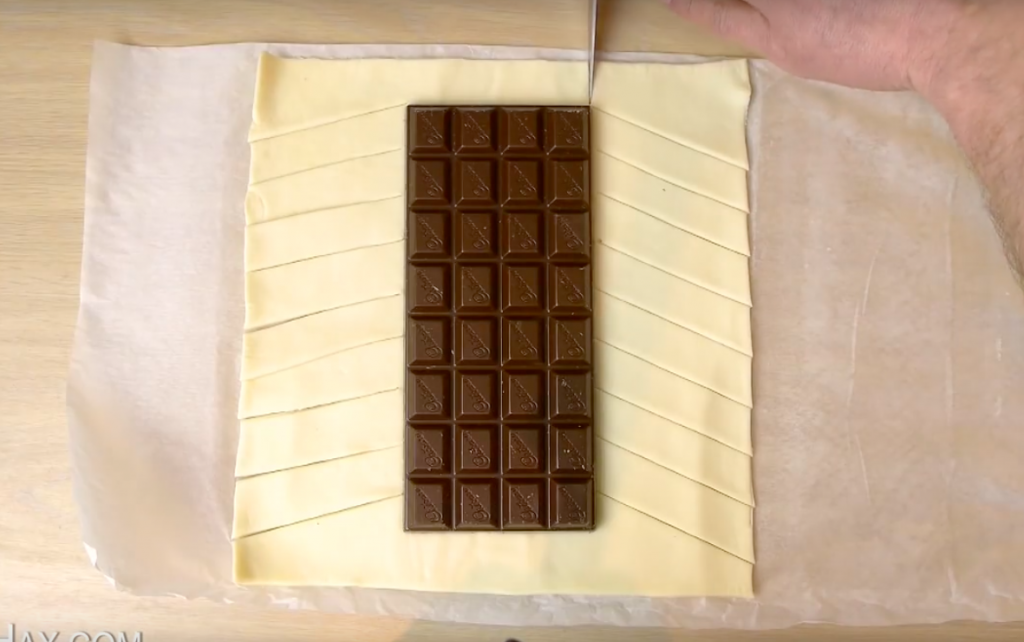 Fold over the top and bottom pieces and then weave the strips by folding them in alternately onto the bar: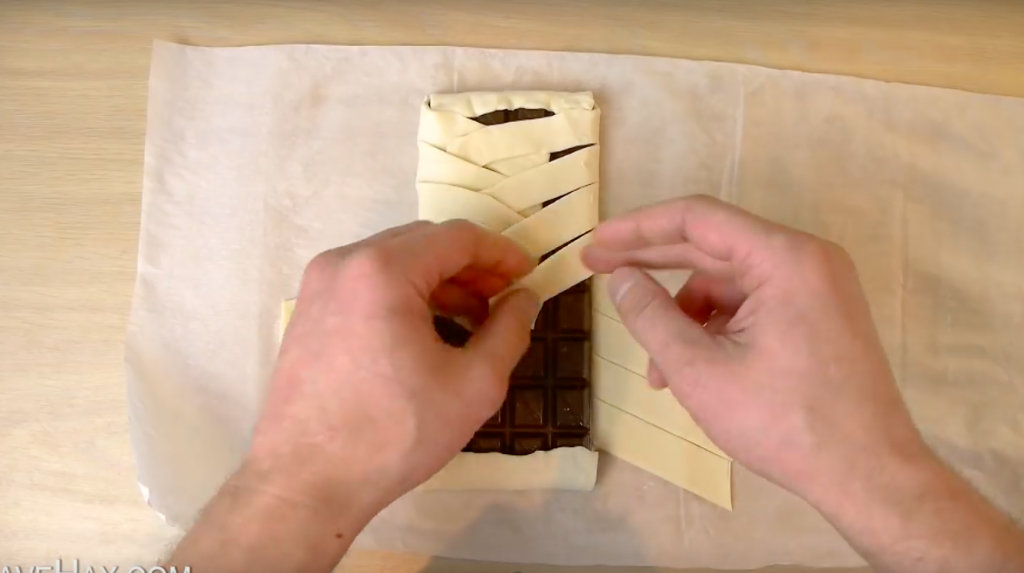 After you have your lattice, brush with egg yolk: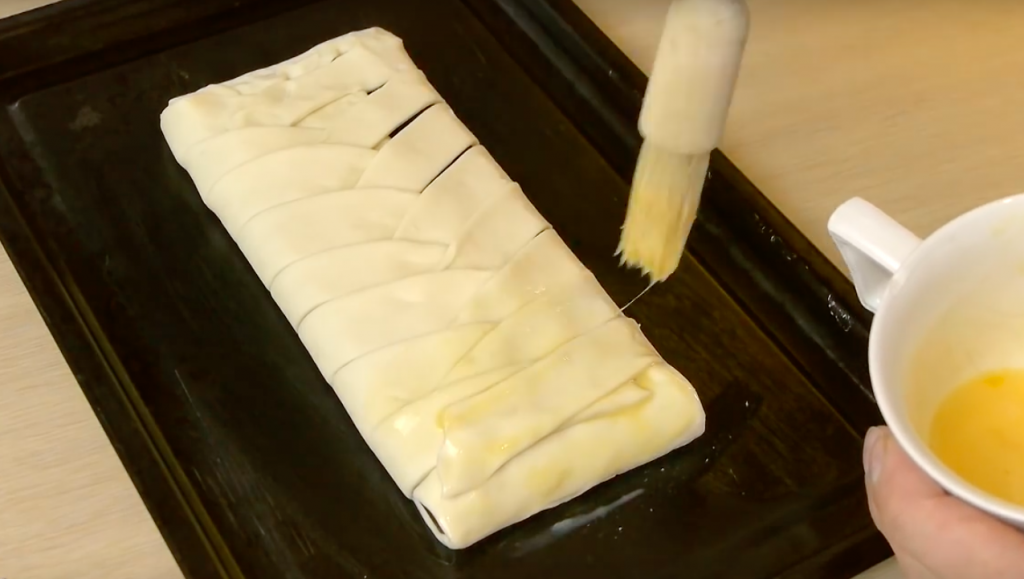 Almost there…click through to the next page for the rest of the recipe…