Yep, you have been meaning to transfer all your VHS tapes to digital for years now, I know…I have, too!  But finally we have just the kick in the butt we needed to actually get it done.  This DIY gift is so cute and personal!
You can't miss with this one knowing that whoever is the lucky recipient will be grinning ear to ear when they receive it AND when they sit down to enjoy it.
First step is gluing the tapes together: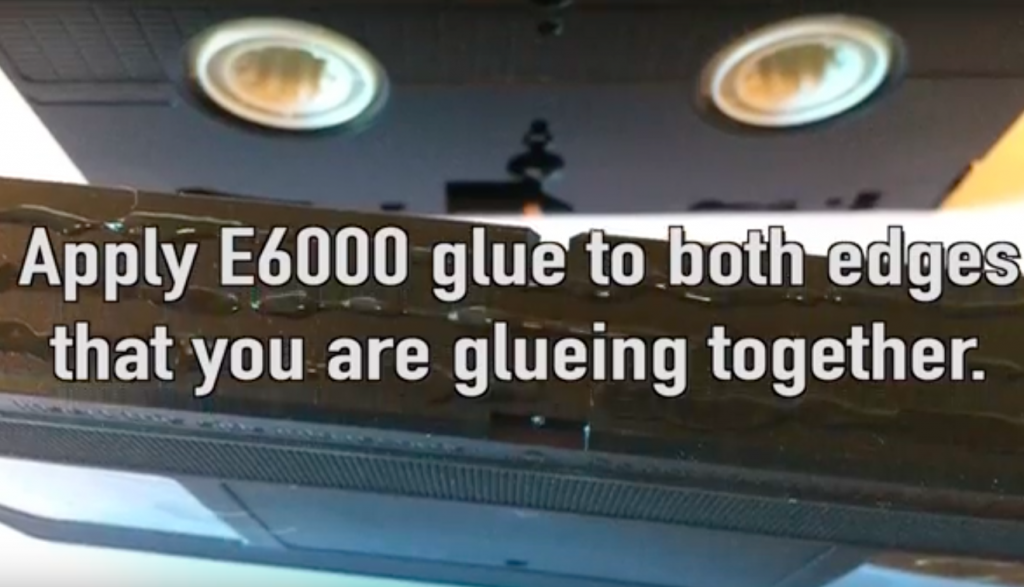 You will need 4 of them to create a "vase".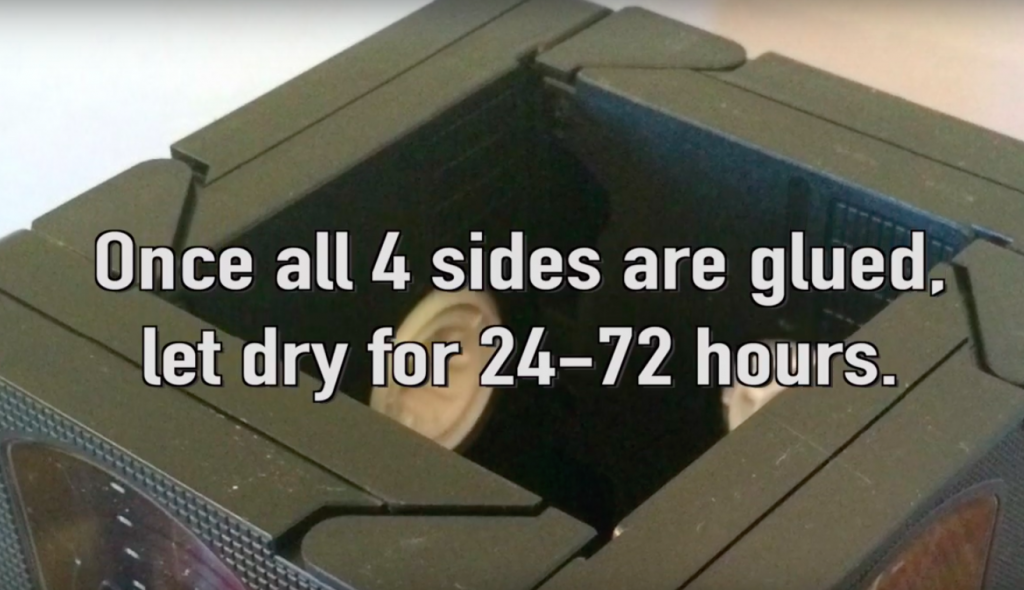 Notice the drying-time.  You do have to start this project at least a day in advance.
SAVE $$ ON TRANSFERRING YOUR PRECIOUS MEMORIES.  FIND OUT HOW TO SELF-TRANSFER YOUR VHS TAPES ONTO YOUR COMPUTER!
Next, insert some floral foam.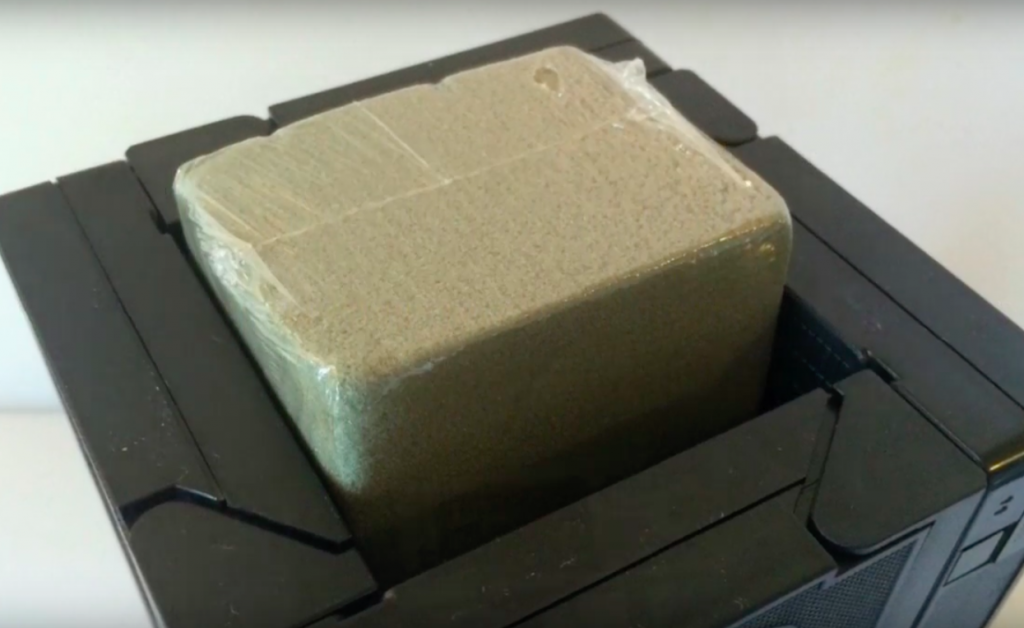 Now comes the fun part.  Click through to see it…