A beautiful floral crown is something can make the perfect accessory for many occasions.  Whether it be a little girl's birthday, a wedding party, or just a fun and unexpected accessory for an ordinary day, this flower crown will suit them all.
The materials are simple and if you are feeling like making one that will last, opt for some fake flowers.  (I won't tell!)
Either way, the result is too pretty to deny: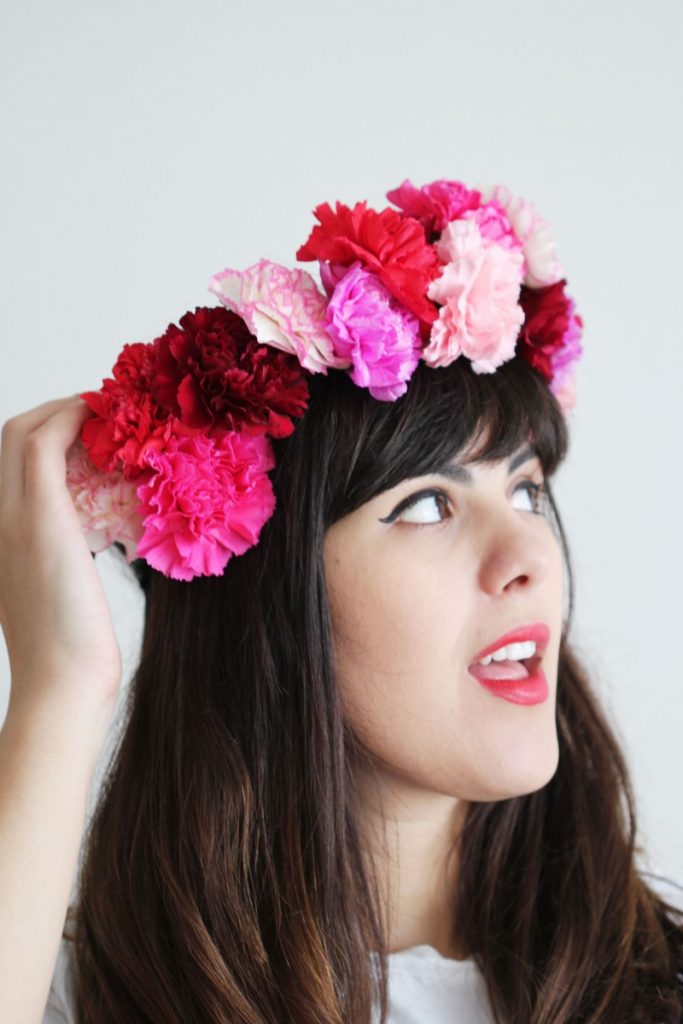 Find out how to make this at makers society.
Whatever the occasion, consider sitting around together and having the girls each make their own while you chat and sip.  A perfect girl's night.
Where would you and your friends rock these crowns?