You may recognize this non-slip mat because it is probably the same one you have lined your drawers with.  Most likely you have never seen anyone craft with this stuff but you will love what you can do with it.
I am not a knitter but I do love something I can keep my hands busy with while I watch my favorite show and this is perfect for that.
All you need is the mat, some fabrics you like, scissors, Sharpie, iron and skewer or other pointed object.
First, draw and cut out shape you desire: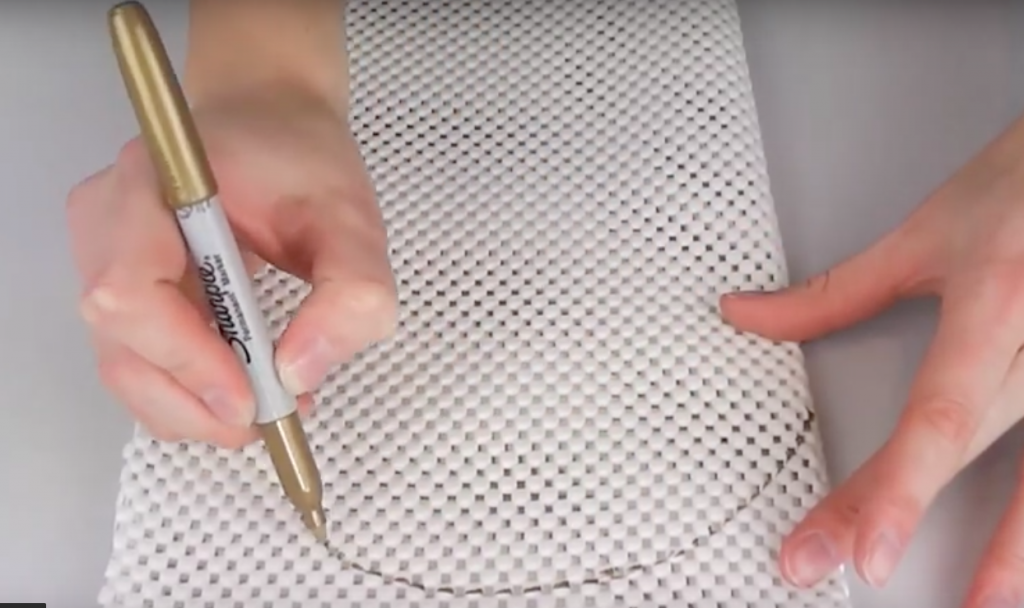 Next, iron your fabric and then cut it into small strips like so: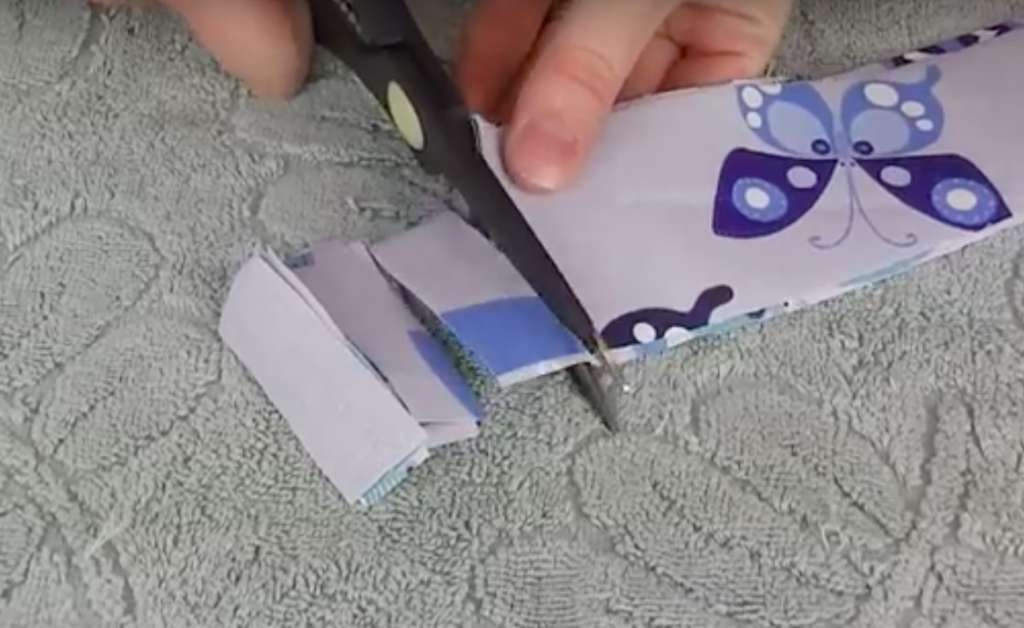 CHECK OUT WHAT YOU CAN MAKE WHEN YOU USE POMPOMS INSTEAD OF FABRIC STRIPS!
All you are going to do is thread each strip through one time, starting in the middle and working your way out to the edges.  Here is what it looks like from the front: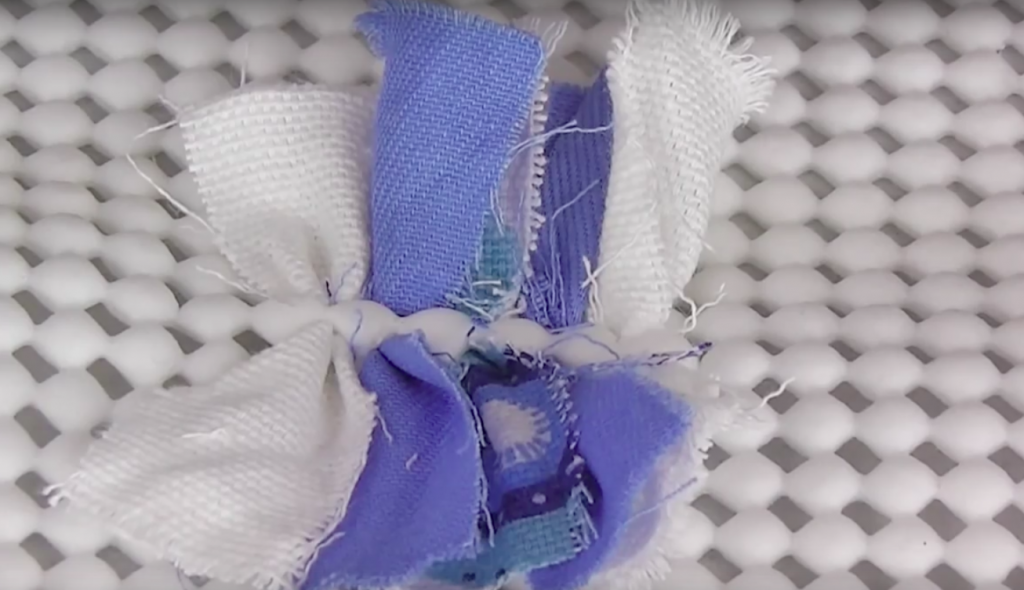 Click through to see the how this turns out…