OK, maybe I am a bit early to start talking about Super Bowl parties but I saw this idea and I just had to share!
(Also, it's not JUST a Super Bowl party idea, you could use this for any sports-themed event.)
So easy.
Cut your PVC pipes to these measurements: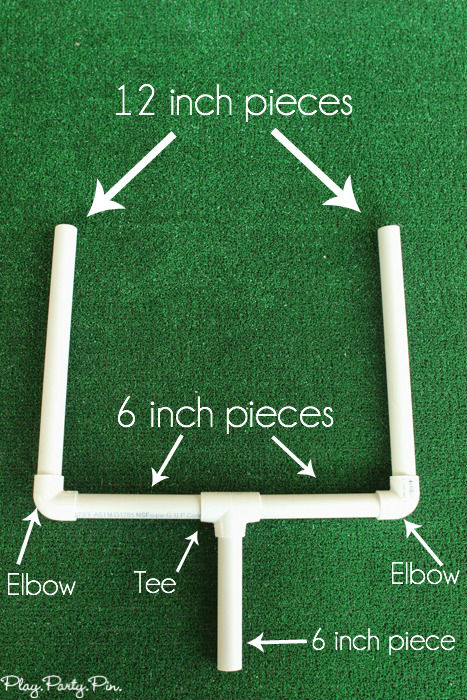 Attach them and spray paint them yellow and you have yourself a goal post that makes your sports party table look amazing!
Do you use PVC pipes for anything clever?  Tell us!
Thank you to sugarbeecrafts for this amazing idea and for the great pics.  See her site for more deets on this project and for info on how to make it stand up.