It seems pretty obvious once you look at it from a new perspective.  A changing table makes an amazing beverage cart!
Once you remove the changing pad, you've got yourself a compact unit with 3 shelves which is perfect for a service station for drinks or food.
Check out how pretty this one is.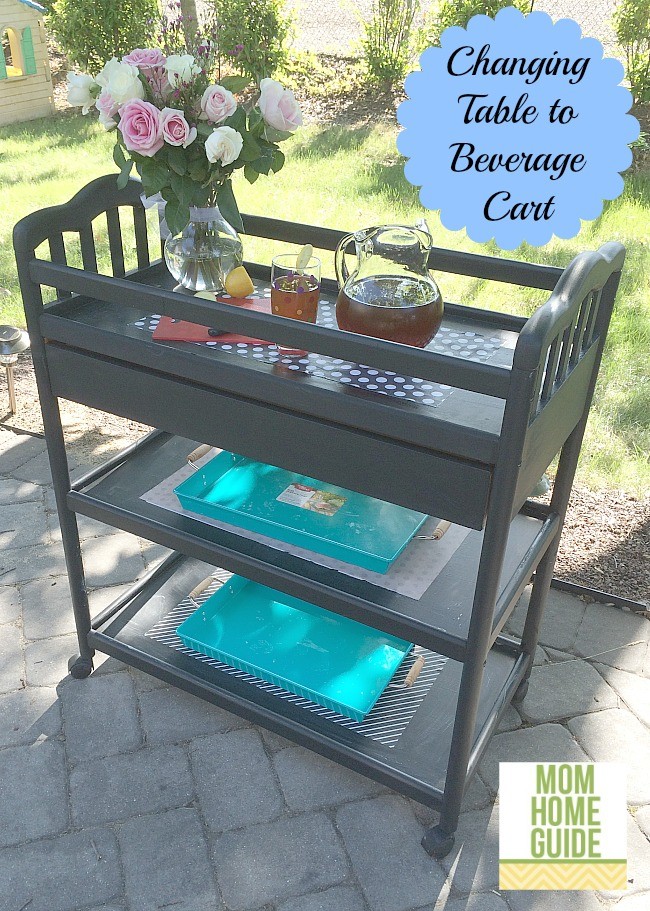 This one happens to have casters which makes it even ore perfect but you could always add them if yours is lacking.
Have you ever upcycled baby furniture?
Thank you to momhomeguide for this great idea and perfect pics!  You can see her site for more deets on exactly how she refinished this.