We use mason jars for so many amazing crafts but sometimes the lids get left behind.  I hope you have been setting them aside because this is the cleverest use for them I have seen.
Check out this amazing little mason jar lid pumpkin: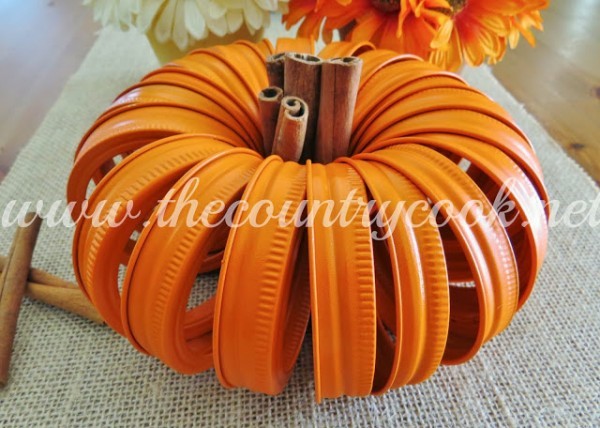 Learn how to make this!  It's simple and fun and al the directions are over at thecountrycook.
Have you used mason jar lids in a craft?  Love to see it!