It is fall, however, it's 100 degrees in my neck of the woods today so I see no reason why this summer DIY isn't totally appropriate!
These sponges are so easy to make and they just look so cool.  The kids will love playing with them in the pool.  When the weather changes, toss them in the bath for tub-time.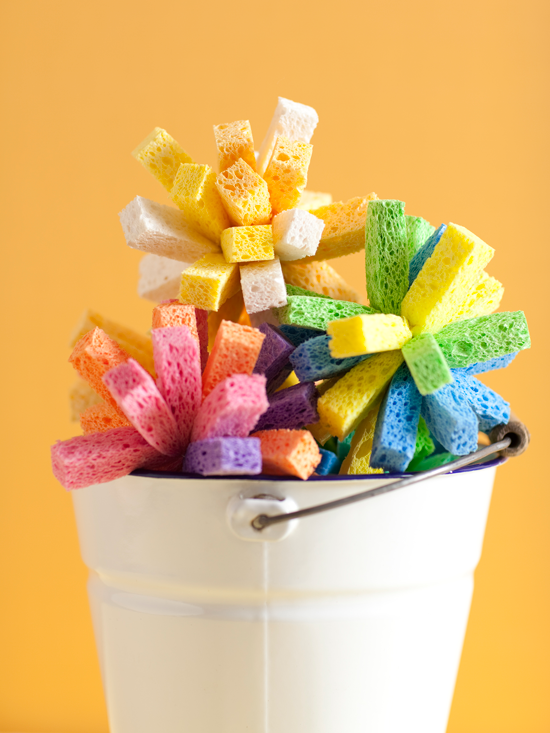 If they need to be freshened up, toss them into the microwave to kill all the bacteria that has piled up.
Check out how to make these at onecharmingparty.