If you have invested enough money in buying Legos for your kids that you now are the proud owner of a home scattered with them, this DIY is for YOU.
Creating a space in your house that is reserved for the Legos is such a good idea.  We have donated a corner of our family room to the Lego cause and it's nice to have a place to just leave a bit of a mess that doesn't interfere with the rest of the house.
This table is the perfect piece to have in that space.  Your kids will always gravitate to it and you won't have to ever step on another Lego in the kitchen again.
Check out how cool: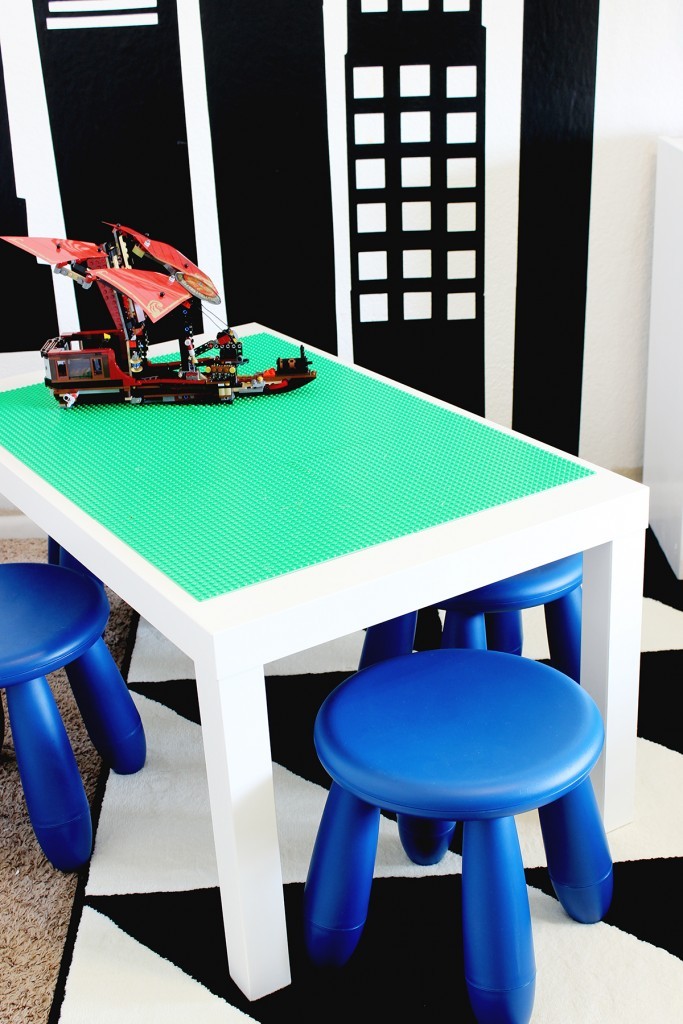 The stools tuck under so no extra space is wasted. Perfect!  (Or, if you put the table on carpet, do away with the stools and let the kids play on their knees.)
The tutorial for this easy table is over at classy clutter.  Check out the post to make sure you make yours right!
What hacks have you used to prevent Legos from taking over your home?