Maps are such a cool way to add some worldly decor to your home.  Whether you chose globes, vintage maps, dry erase maps or any other of the various ways you can look at our beautiful planet, throwing in a map adds something we can all relate to, while at the same time giving us room to dream a bit.
This project integrates a map in such a creative way!  Check out this refurbished table: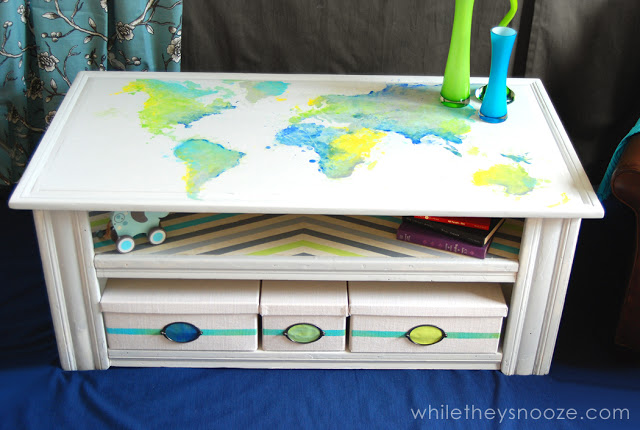 Check out whiletheysnooze to see where this table started and to get all the deets on how the final product was executed.
How have you integrated maps into your home?