Here is what she did:
She removed the doors and prepped all the surfaces.
She cleaned up the hinges and spray-painted them with Rustoleum gold spray paint.
She got new pulls.
Then measured and cut the trim.  (That was quick since all the frames are the same size.)
She doesn't specify but I assume she used a nail gun to fix them to the door. She probably also  caulked the nail gun holes and trim edges.
Then painted, and reinstalled.
What a transformation and what a perfect and creative use for trim!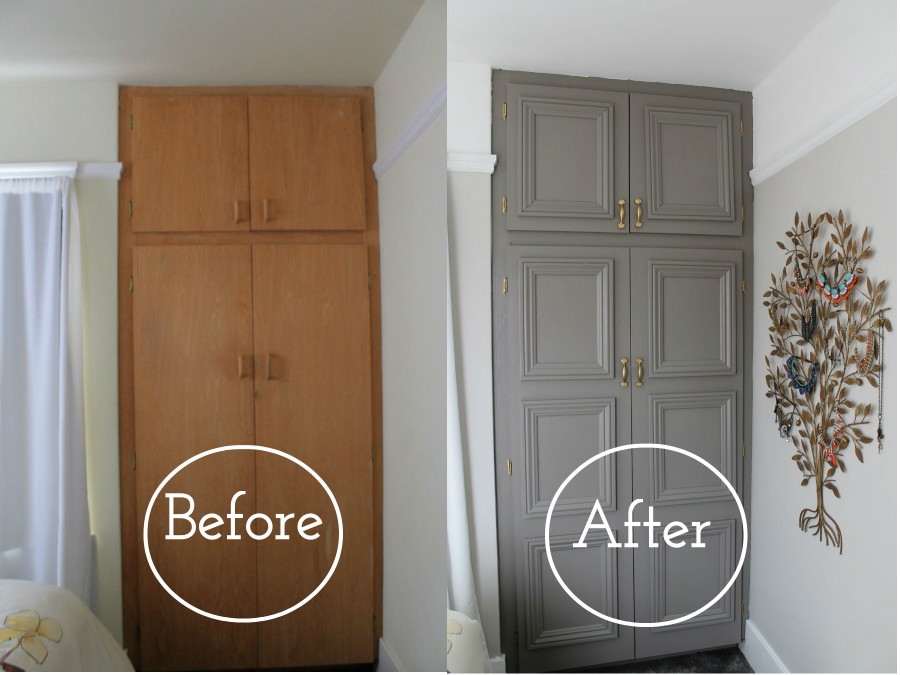 Have you ever used trim in an unusual way?  What did you do with it?  Please show us!
Thank you to howfantasticblog for this great idea!