Do you have a junk drawer with keys flying around in it?  Keys that no one knows anything about?  What are they for?  Where did they come from?
If you have a mystery key situation, you could certainly go to the key place and buy those boring little tags but why would you do that when you could make dinosaur keychains!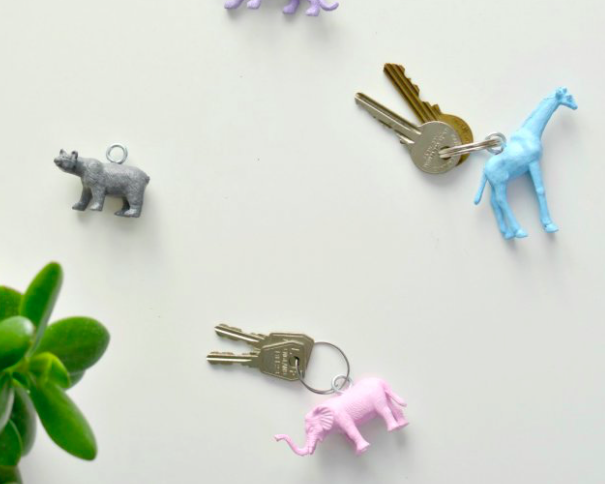 These are insanely easy to make.  Just check over at burkatron to see the small item you need to get.
On a scale of 1-10, how bad is the junk drawer in your house?