Making your own party decor is a wonderful way to personalize your party, save money and add TONS of charm.
Sometimes these projects can be time consuming but the work pays off when you take advantage of the fact that you can re-use what you have made.
A beautiful garland is one of the best ways to create a party atmosphere and this tissue-tassel one is just perfect!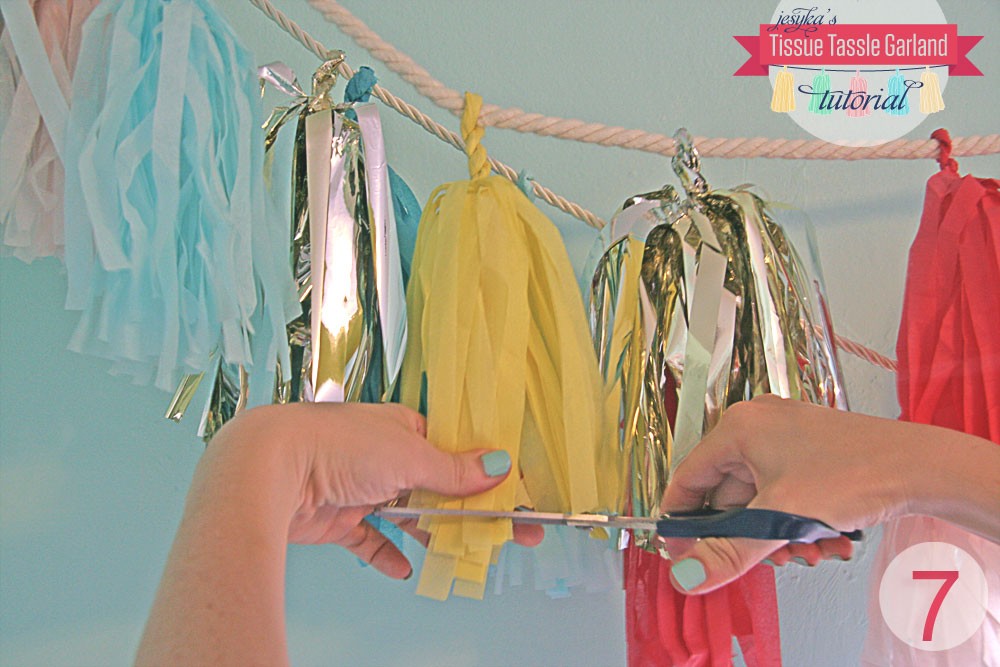 Check out visualvocabularie for the FULL details on how to execute this project.  She has excellent instructions over there and a TON of other wonderful ideas, too.
After that, you can consider DIYing your own water-color table cloth to go with your garland.   And then perhaps your own DIY pinwheels for the party favors.
This garland also makes a wonderful room decor in a girl's bedroom.  No reason to keep it in a bin till the next party.
What do YOU DIY for parties?