We all need something by the front door so that our lives are not dumped on the floor when we get home.
I love a good wall rack that can hold multiple backpacks, purses and sweatshirts.
Marble is a great choice no matter what, right?
Check out this gorgeous marble rack from drawntodiy that won't cost you much at all to make: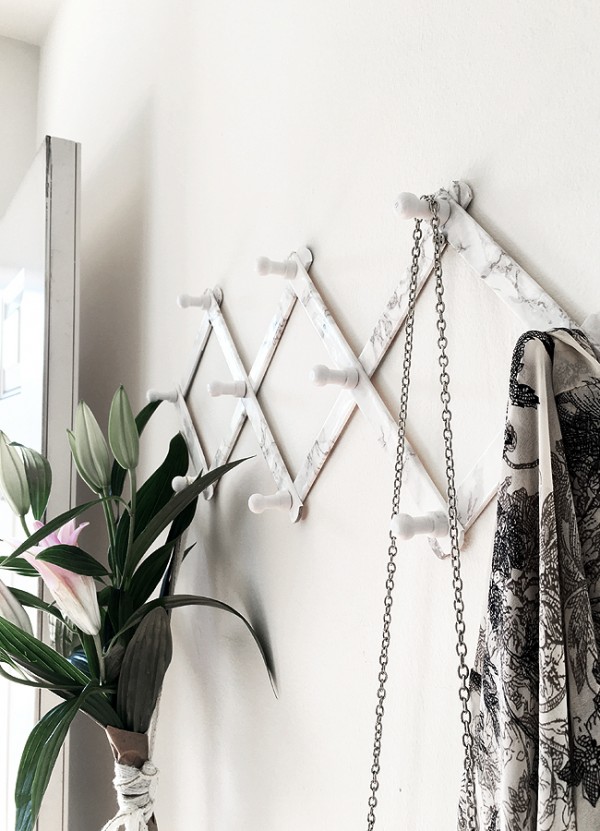 Get all the simple deets on how to make this at drawntodiy!
What have you DIYed for your entryway?