A spectacular dining room table is a major game changer!
We cannot all roam around Restoration Hardware or Pottery Barn picking out what we like best screaming "put it on my tab!" so I am obsessed with this particular DIY table that screams "good taste!"
If you head over to homedepotblog, you will find every detail you need to build this yourself.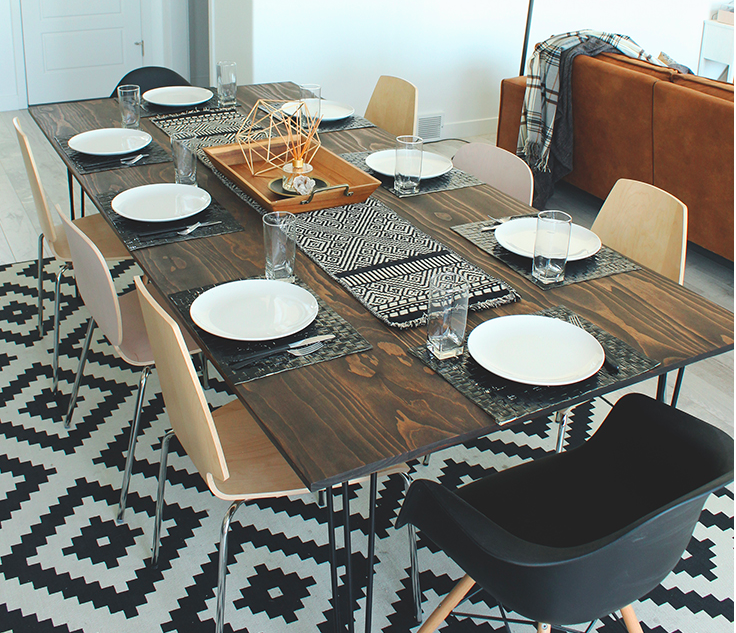 source
You will save so much money making this.  Imagine how much fun you can then have picking out all your new tabletop accessories at Pier One!
Have you ever built a dining room table?  How did it turn out?