These salt-dough Easter egg ornaments are so cool!.
I love, love, love the way they are displayed on the pretty branches.  This really adds a cool Easter vibe to any setting, not too frilly and something that the boys will love to participate in, as well.
They are a super-fun craft to do with the kids and there is still time to get it done before Easter.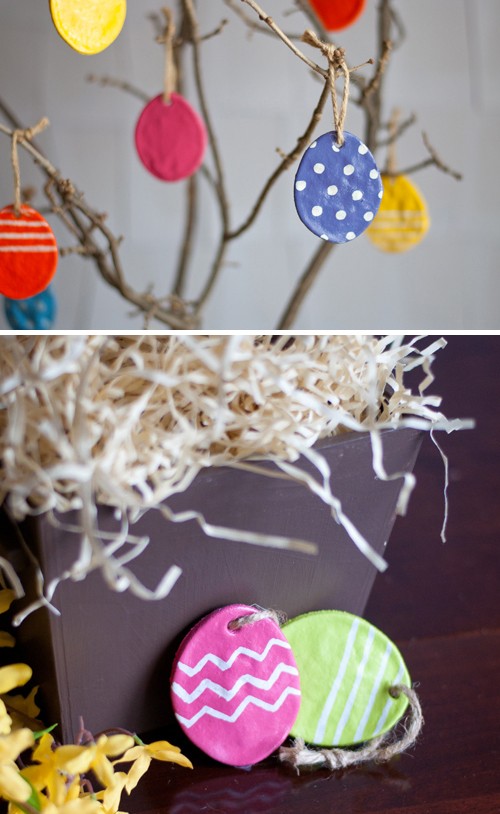 According to designmom:
Salt dough lends itself to all sorts of shape making. Once baked to thoroughly dry, the dough is hard and can last for years. The dough is also paintable which makes it all the more fun.
This is good to know because it means we can use for crafts for any holiday, so just learning the recipe for this dough is worth your time.
These ornaments can be sealed and will last for years.  They are good for indoor and outdoor use!
(Here is a cool baby shower idea for the salt dough: Make the dough and the shapes ahead of time and have guests paint them for a baby shower craft.  Then hang them on some pretty branches for baby's room!)
To get the full tutorial on this craft, see our article and image source at designmom.com.
And to get more great Easter egg ideas, see our post on egg dying with rubber bands, hand-painted Easter egg rocks, and the amazing string Easter eggs.