Embroidery hoops are trending!  You can use them to create a piece of art that gets hung on a wall and the hoop becomes the frame for the art.
For instance, did you see the crochet wall hanging that we posted a while back?  Gorgeous!
Today I found these amazing projects to make wall art with the hoops. Check it out: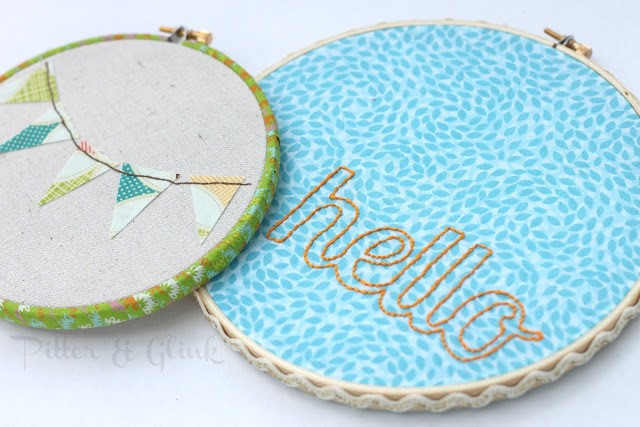 These are so hip and chic.  Perfect for a kid's room or nursery.
Check out the full tutorial over at pitterandglink.  All the deets are over there!
Have you ever done a craft using embroidery hoops?