Are you shoes all over the house?  Stacking up all over the closet floor and you have no were to put them?  Consider building this super-simple DIY shoe rack with nothing but some large PVC pipe and a super-strong glue such as E-6000.
CHECK OUT THIS AMAZING PVC PROJECT THAT YOUR KIDS WILL LOVE!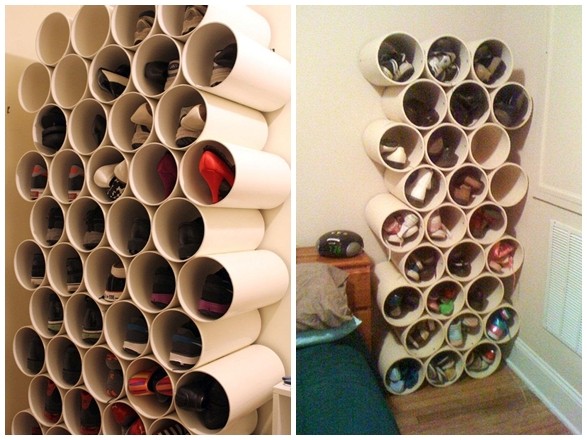 How have you used PVC pipe to organize your house?